Upgrade Your Ride at Your Harley Dealer in Las Vegas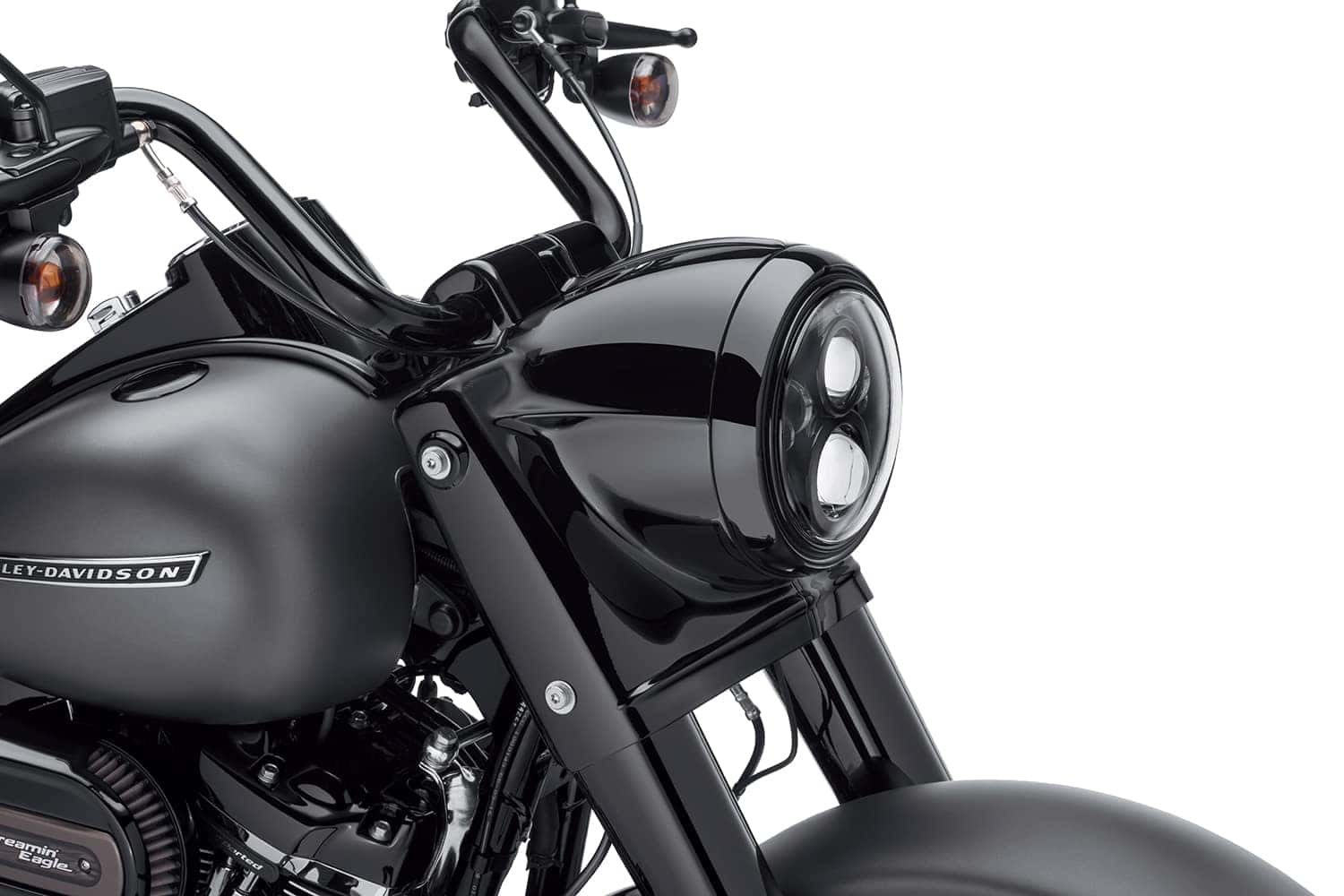 A Harley is a piece of art all by itself. Each bike is made in America and contains a special amount of details and workmanship that simply can't be found with other brands. The specialization doesn't stop there, though. Your Harley dealer in Las Vegas offers an endless array of ways you can customize your bike to truly make it your own. An upgrade here and a small detail there will ultimately allow you to design a bike that no one else has on Earth.
Don't you want to stand out and brag about the parts you put into your Harley? Trust us, people will pay attention to the bells and whistles you put on your bike. As your Las Vegas Harley-Davidson dealer, we're proud to say that we have all the customization tools you'll ever need to build your bike exactly as you'd like it to be.
Check out some of our ideas:
Upgrade Your Exhaust
There's something so exhilarating about hearing a Harley rev just before it breaks away from the pack. A factory exhaust is awesome, but it's far from personalized. Our techs get excited when a customer wants to make their mark on the landscape with an exhaust sound that's specialized. Do you want a low rumble? Are you searching for that signature Screamin' Eagle sound? If you want it, we can build it!
Get a Handle on Your Handlebars
You see'em. You drive with'em. Others admire'em. You should really make'em your own. Customized handlebars and controls give you optimal personalization, and you'll appreciate your efforts every time you straddle your bike. Start by choosing handgrips that meet your needs and add heated covers and cushioning to ensure your rides are comfortable, no matter the wind and weather. Complete your personalization by choosing handlebars that fit your body and ride styles, allowing you to achieve control and comfort at the same time.
Ignite Your Lights
People who use headlights solely to light the road are boring. You're a Harley owner. You're adventurous by nature and slightly flashy by design. Let your lights lead the way by illuminating the road in ways specific to your style. Feel like being noticed? LED strip lighting may be the way to go. Want to make the people behind you talk about your bike while you're at a stoplight? Go for custom taillights. If safety is your main concern, explore options that allow other vehicles to easily see you on the road when you're riding at night. Build your bike to meet your lifestyle. The rest will fall into place.
Paint Your Piece
Your bike is your work of art; paint it in a way that replicates your personal style. Our Harley dealership employs experts who will deliver a professional paint job, every time.
Begin Your Bike Customization By Visiting Your Harley Dealer in Las Vegas
Come see why Las Vegas Harley-Davidson is both the local's and the tourist's favorite Harley dealer in Las Vegas. With our wide array of parts available, and our service department staffed with knowledgeable Harley-Davidson techs, we can help you take your bike's customization to the next level. Stop by our dealership on the Strip to get started!