New to Riding? Check Out These Budget-Friendly Beginner Harleys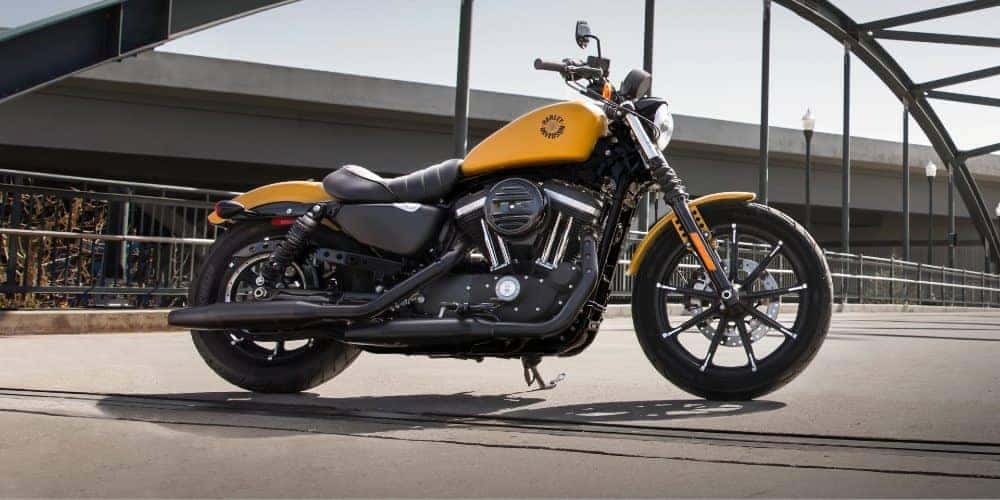 When you are first starting to ride a motorcycle, choosing one that is affordable and easy to handle has never been simpler. At Las Vegas Harley-Davidson, our line-up includes many great beginner Harleys at budget-friendly prices. Some of our favorite models for new riders include:
The Street 500
With a 500cc Revolution X engine producing 29.5 ft.-lb. of torque, a lightweight frame and modern styling, the Street 500 is a great looking bike that offers plenty of power and maneuverability for congested urban environments. Its liquid cooling keeps the engine performing flawlessly even in heavy traffic, and the tuned suspension makes it easy to handle while cornering, dodging potholes or cruising the highway. Thanks to its low center of gravity and narrow stance, it makes a great bike for those who are just learning to ride.
The Street 750
With a larger engine than the Street 500, but the same great styling, weight and maneuverability, the Street 750 is an excellent upgrade for riders who want even more power. Its 750cc Revolution X engine brings the torque up to 43.5 ft.-lb. for faster takeoffs and higher top-end speeds.
The SuperLow
Featuring a low-slung bucket seat, a low center of gravity and a weight of only 545 pounds, the Harley-Davidson SuperLow is one of the most popular beginner Harleys due to its easy handling, attractive pricing and classic styling. It features an 883cc Evolution Engine with 55 ft.-lb. of torque, an adjustable rear shock, a suspension tuned for low-speed maneuvering, and a high-performance Foundation braking system.
The Iron 883
The Iron 883 combines classic lines with a blacked-out frame, engine and exhaust to create a visually striking bike that appeals to many types of riders. With a slammed suspension and low seat, it offers great handling at all speeds, and its 883cc, 53.8 ft.-lb. engine offers the power you need for cruising the open road or dodging city traffic. At just 545 pounds, it is easy to maneuver for new riders.
Browse Our Affordable Beginner Harleys in Person
At Las Vegas Harley-Davidson, we offer a wide range of new Harley-Davidson models that are ideal for both new and experienced riders, as well as an ever-changing selection of well-maintained, pre-owned Harleys at an excellent value. We also offer riding gear, parts, accessories, bike maintenance, and more, as well as a new rider course so you'll be ready to go on your motorcycle. Contact us today at 888-218-0744 or stop by our showroom to check out the best beginner Harleys in Las Vegas!