New Harley-Davidson for Sale: The 2018 H-D Softail Heritage Classic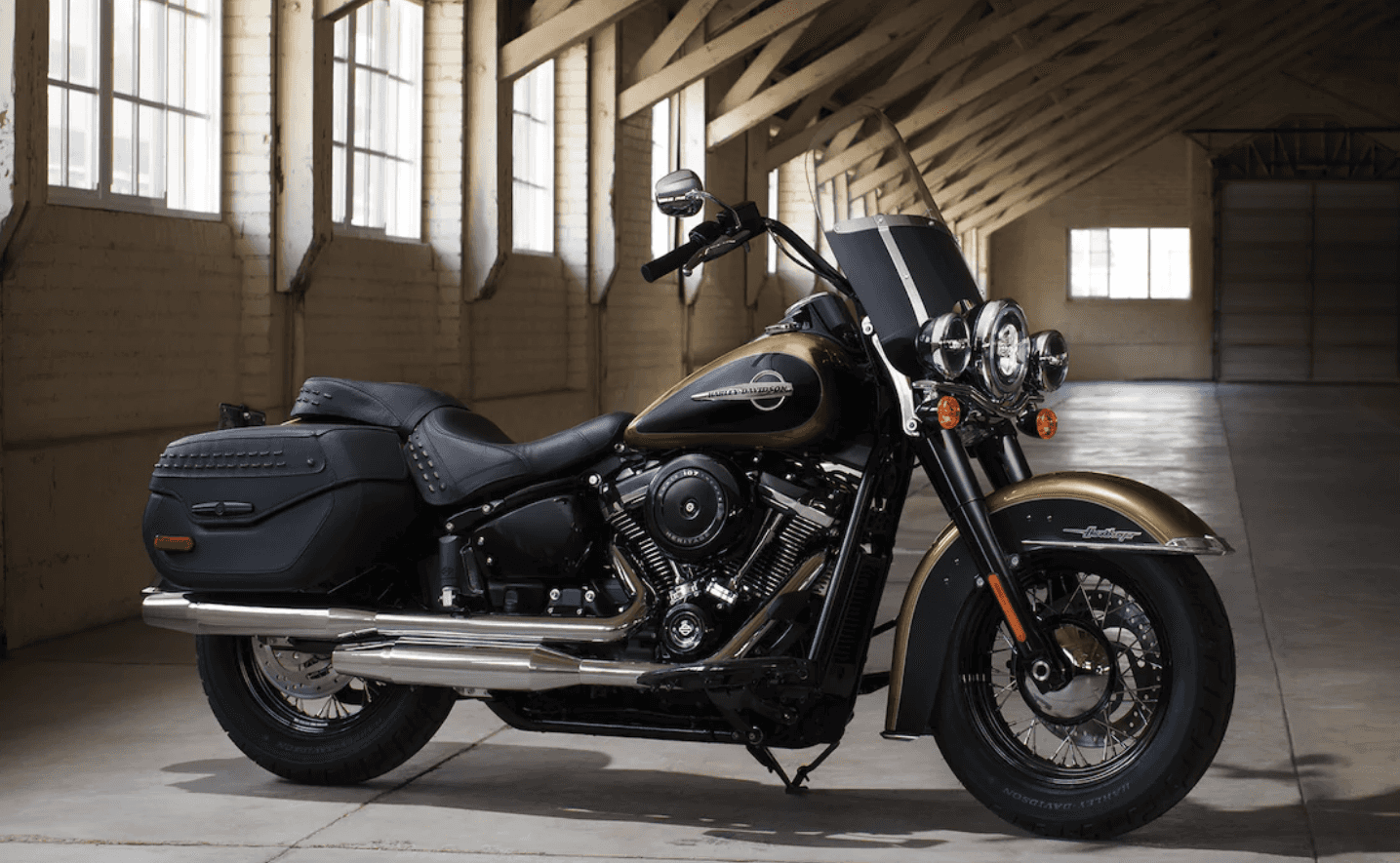 If you love the look of vintage bikes but are on the hunt for a Harley-Davidson with the latest performance features, then you have to check out the latest 2018 H-D Softail Heritage Classic. With a style billed as "the dark classic of the modern era", the Heritage Classic is the perfect mashup of the Harley look with the lighter, stiffer and more powerful capabilities modern bikers are looking for. Check out the following outstanding features to see why we couldn't be more excited to have this new Harley-Davidson for sale at our Las Vegas location:
Exciting Features of the New Harley-Davidson for Sale

Lighter, Stiffer Frame
At just over 700 pounds, the Heritage Classic is the lightest touring bike Harley currently has on the market. Harley engineers redesigned the bike's mild-steel tubular frame to make it 65% stiffer than its predecessor, with 50% fewer component parts and 22% fewer welds. Add to this the solid-mount engine and owners of the Heritage Classic enjoy an overall 34% more rigid chassis.
Milwaukee-Eight Big Twin Engine
This new Harley-Davidson for sale is a touring bike. The new 107ci Milwaukee-Eight Big Twin Engine brings more power and better handling to the table. This engine has been shown to make accelerating from 0 to 60 miles per hour 10 percent faster than its predecessor, the High Output Twin Cam 103. Even better, that power doesn't come by compromising comfort. Enjoy riding this bike all day long without hard road irritation.
Accessories Galore
Customizing bikes to fit the rider's goals and riding style is arguably one of the best parts of buying a new Harley-Davidson for sale. The 2018 Softail Heritage Classic makes that easy with available accessories like lockable and sealed saddlebags and a detachable windscreen. The available lockable and sealed saddlebags give the bike a sleek, comprehensive exterior appearance, while inside they boast plenty of room to store all of your riding and lifestyle essentials. Meanwhile, the detachable windshield makes it easy for riders to take their bike from touring form to cruising within seconds.
Contact Las Vegas Harley-Davidson Today to Take the 2018 Softail Heritage Classic for a Test Drive
Spring weather is just around the corner, making now a perfect time to start your hunt for a new Harley-Davidson for sale. Visit us at Las Vegas Harley-Davidson near McCarran International Airport and check out our wide selection of both new and used bikes. Contact us at 888-218-0744 to learn more information.