Meet the New Boom!™ Box GTS Infotainment System – Ready to Ride on 2019 Models
You spoke, and Harley-Davidson listened. After receiving comments and suggestions about their previous Boom!™ Box GT Infotainment System, a new and improved GTS update is available – and it's awesome. It's currently available to ride on 2019 Street Glide and Ultra Classic Electra Glide models with an existing 4.3 Boom!™ Box Radio system. How has the Boom!™ Box GTS Infotainment System been improved? In just about every way.
Own the Sounds of the Highway With Your Boom!™ Box GTS Infotainment System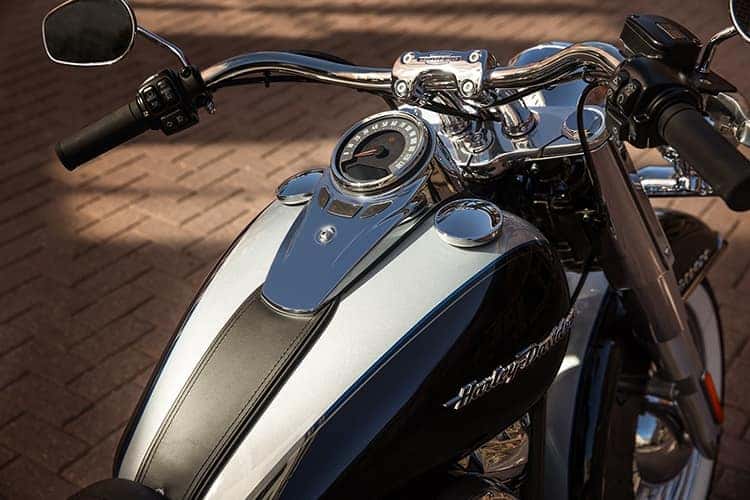 For starters, the most obvious change is that the GTS is now 100% touchscreen-based. The GTS uses thick touchscreen glass that's ready for life on the road, but still remains responsive, even when using touchscreen gloves.
Better yet, reflectivity on the touchscreen has been lowered, while brightness has been raised. You'll be able to see your GTS screen in virtually any lighting situation, whether you're riding day or night – even in direct sunlight.
All the while, a thick plastic casing holds it firmly in place and prevents any damage from vibration or minor road debris. The internal system has been beefed up too. The processor is faster and smoother, with expanded memory and storage. Your map system will calculate routes more quickly, even in areas with complicated road systems. Plus, the entire GTS system can be managed with the motorcycle hand controls – making usage of it easier than ever.
A Great Upgrade for America's Greatest Bikes
If you're looking for the perfect complement for your Street Glide or Ultra Classic Electra Glide, the new Boom!™ Box GTS Infotainment System is a must-have. To learn more or to make it part of your Harley, contact Las Vegas Harley-Davidson at 88-218-0744 today.