The Las Vegas Harley-Davidson Roll With Us Season Opener Appreciation Event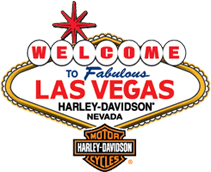 Some things just go together — Wine and cheese. Burgers and brats. Yin and yang.
But you haven't seen anything until you've seen Las Vegas Harley-Davidson's perfect pairing:
Hogs and Dogs!
On Saturday, April 22nd, you're invited to meet our crew and browse our bikes during our Customer Appreciation Day celebration.
True to its foundation, this festivity will be filled with hogs for days and dogs while supplies last. Come enjoy some freshly grilled hot dogs and hamburgers while you peruse our awesome selection of Harley-Davidson bikes.
The Details
Customer Appreciation Day will last from 11:00am until 2:00pm. We'll have the grill going while supplies last, so get there early to ensure you get a chance to enjoy the festivities in full!
Las Vegas Harley-Davidson is located at 5191 South Las Vegas Boulevard, just south of Mandalay Bay and directly across the street from Bali Hai Golf Club on the Strip.
What's in It for You?
Besides free food and amazing customer service, you'll have hands-on access to some incredible 2017 Harley models that are just waiting for you to test drive them.
Our selection changes almost daily, but don't be surprised if you run into a 2017 Harley-Davidson CVO Street Glide or Breakout.
We promise to have an optimal variety of rides, colors and models to make it well worth your visit.
Have a Particular Bike in Mind?
If you've been itching to buy a certain model, this is your time! Customer Appreciation Day is all about you! Give us a call and let us know if you're searching for a specific model. We'll do everything we can to make April 22nd the best Hogs and Dogs spectacular you'll ever experience!
Interested in renting a bike for a few days so you can enjoy this beautiful Las Vegas weather in true style? Have questions about specs, models, or anything else Harley-related? We're here to help! Give us a call at (702) 431-8500, or stop by the lot anytime, seven days a week, for an up-close and personal look at our great selection!