In Case You Missed It: Hot August Days 2019 Recap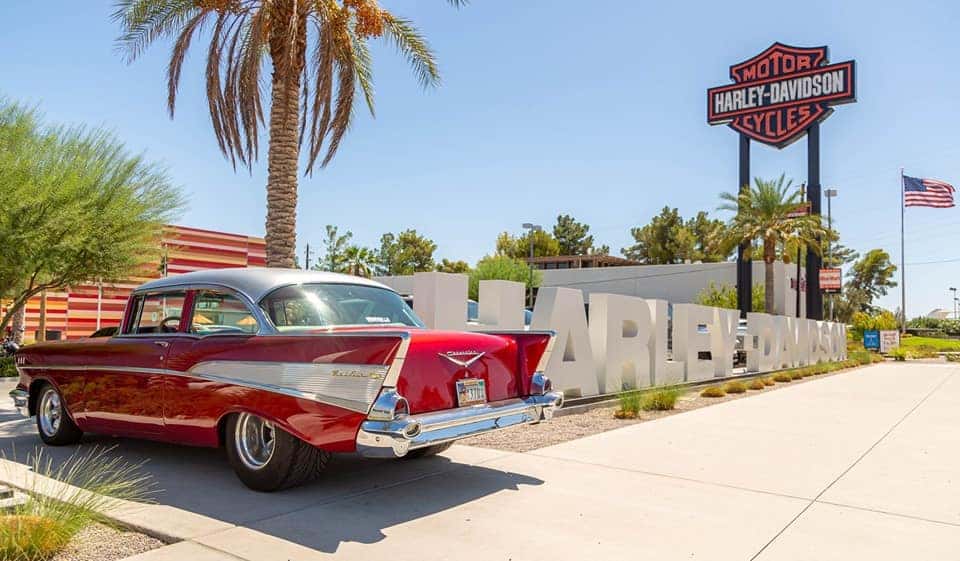 On behalf of all of our sponsors and the team at Las Vegas Harley-Davidson, we want to take a moment to thank each and every one of you who came out to make the 2nd Annual Hot August Days Bike & Car Show a huge success. Our fabulous lot on the famous Las Vegas Strip was packed with men, women and children who love riding and rocking with their friends. We are truly touched and grateful to have such a supportive community of bikers and enthusiasts to wave goodbye to summer with.
Frankie Lee and the Infernos left the desert shaken with their rockin' music. Jo Jo's Jerky, Kona Ice, Farm Basket, Bubu's Mexican Gourmet, and World's Best Corndogs provided delicious food that had attendees raving. Without our co-host Hellkat Racers Car Club and the help of our friends at Law Tigers, Eternal Water, Engle Media, and Soirees Event Planning and Catering, this event would not have been possible. Thank you all for helping us throw a party that rocked the Strip.
We'd also like to send out a huge congratulations to all of our 2019 award winners and thank everyone for filling our lot with your awesome rides. We encourage everyone who attended to check out our photo album on Facebook and tag yourself to make all of your friends jealous. Hot August Days will be back next year, and we look forward to seeing you there for another fantastic celebration to end the summer! 
The desert heat may be cooling down, but Las Vegas Harley-Davidson is just heating up. Stop by our showroom to check out the brand-new 2020 motorcycles and take your favorite for a test ride! For more information on our inventory, ontact us at 888-218-0744 today.