Hit the Jackpot with Las Vegas Harley-Davidson's Pre-owned Bike Selection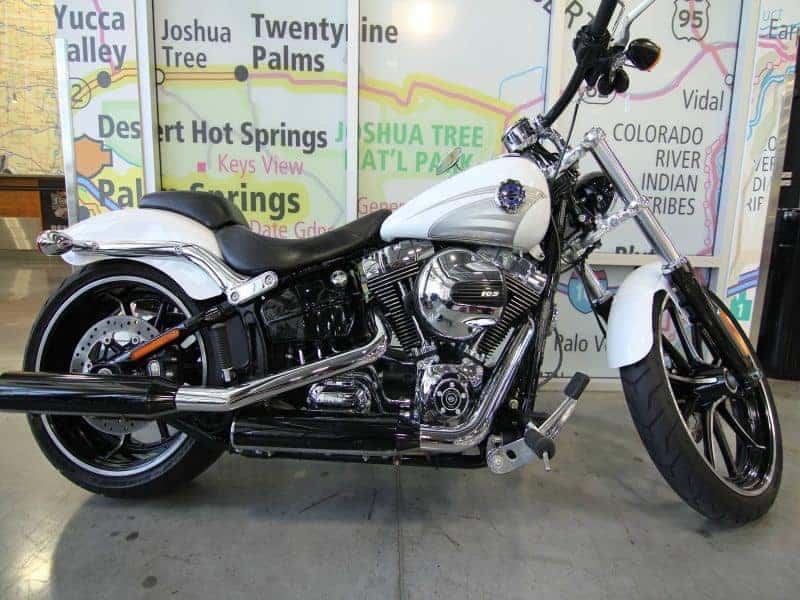 No trip to the Strip is complete without a stop at Las Vegas Harley-Davidson. Home to one of the largest selections of motorcycles in Las Vegas, we're constantly adding more bikes to our inventory. From Street Glides and Road Glides to Fat Bobs and Free Wheelers, we've got it all. If there's a specific bike you're looking for, chances are it's waiting for you on our lot.
Say Hello to the New Las Vegas Harley-Davidson
Our new and improved inventory is stocked with the comfort, power and style you've come to expect in a Harley-Davidson motorcycle. We're adding new bikes weekly, so you won't want to miss out on finding your dream Harley.
Don't Let Excuses Hold You Back
We've got the ride you want at a price that'll make you feel like you won the jackpot, and with tax returns filing in, there's no excuse to delay your dream of Harley ownership any longer!
Worried about transporting your Harley home? Leave it to us. Las Vegas Harley-Davidson will ship any pre-owned bike to any location in the U.S. or abroad. No matter where you're located, we'll bring your bike to you.
As if you needed another reason to finally buy the bike of your dreams, you might even walk home with a little extra cash in your pocket when you purchase from our dealership. Depending on your home state's tax laws, you may save money by buying your bike in Nevada and paying Nevada's state tax.
Showcase Your Inner Badass with the Souvenir to Top All Souvenirs
A trip to Sin City is no ordinary experience and you deserve no ordinary souvenir. Trade the shot glasses and refrigerator magnets for a memento that will leave family and friends green with envy. Jaws will drop as you roll down the street atop a pavement-pounding trailblazer.
Don't waste another year wishing you lived life to the fullest. Go all in on a pre-owned bike from the iconic brand that has defied expectations, shattered the status quo and redefined motorcycles around the globe for decades. If you think you've seen everything Las Vegas Harley-Davidson has to offer, you ain't seen nothin' yet! Contact us today to learn more about our inventory, financing and shipping options.