Harley-Davidson: Your One-Stop Shop for Harley Parts in Las Vegas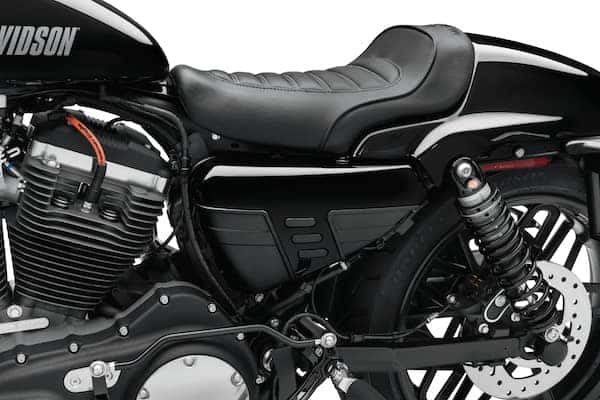 Looking for Harley parts in Las Vegas? Head to the Strip! Las Vegas Harley-Davidson has the widest selection of Harley parts and accessories around. You'll find everything you need (and stuff you don't even realize you want yet) right here on our showroom floor. No paying expensive shipping costs. No waiting days for a product you can only hope doesn't get damaged in the mail.
Tell us what you're looking for, and we'll take you right to an amazing selection of accessories that will allow you to customize your bike exactly as you want it.
Here's a look at some of our top sellers to provide you with a little inspiration:
AFTERMARKET HARLEY PARTS & ACCESSORIES
Spark Plugs
Screamin' Eagle spark plugs are popular choices for people who want to elevate their bikes to high-performance status. These racing-ready plugs promote flame propagation, which ultimately enhances startup and ignitability.
Timer Covers
Las Vegas timer covers are a simple way to add some sexiness to your bike. From high-roller Aces to our city's infamous signs, people love the timing covers they find in our showroom.
Saddlebags and Flags
Our Wounded Warrior Project flag, tour pack and saddlebag mount collection is one of our favorite items. With this set, you can salute the men and women who have fought for this country's freedom. Harley-Davidson® will also donate 10% of the manufacturer's suggested retail price of this item to Wounded Warrior Project (WWP) when you purchase this set.
Shifter Pegs
Shifter pegs dare you to be bold with their luxurious chrome finishes or black anodized appeal. The perforated rubber wrapping protects your boot leather when you're shifting, while the final look adds a contemporary complement to your bike's look overall.
Battery Tenders
Waterproof battery tenders are an excellent choice for anyone who wants to ensure they can jump on their bike and go at a moment's notice. Our 800mA waterproof option ensures your battery tender stays safe, even if moisture accidentally finds its way into your storage area.
Garage Door Opener Kits
Your bike isn't complete until it goes from the house to the street. Add our Harley-Davidson remote control garage door opener kit to your collection to ensure you're boasting your favorite brand from the beginning to the end of your journey every day.
Headlights
Of course, when it comes to Harley parts in Las Vegas, everybody's looking for special headlights that add that final touch of style. Our LED headlights are a hot commodity, offering riders the ability to cut through the night so they can ride safely and see everything around them, no matter where they're going or when they're traveling. Summer nights in the desert have nothing on these lights.
SHOP OUR HARLEY PARTS IN LAS VEGAS NOW
Las Vegas Harley-Davidson is THE place for Harley parts in Las Vegas. Stop by our showroom, seven days a week, to see what we have in store for you. Looking for something specific? Give us a call at (888) 218-0744!