Harley-Davidson Dealer Bike Spotlight: The Ultra Limited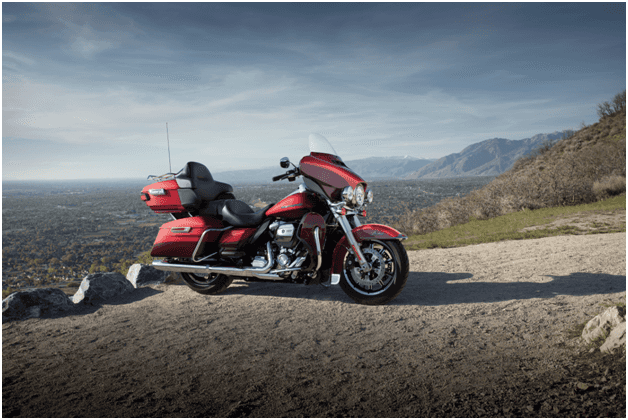 It's smooth. It's powerful. It's a full-throttled experience with a rumbling engine and all the bells and whistles a Harley rider who wants it all could ever ask for.
It's an Ultra Limited, and your Las Vegas Harley-Davidson dealer has them stocked on our showroom floor for your buying and riding pleasure.

View Our Ultra Limited Bikes
What's in a Name?
Besides the fact that the Harley-Davidson brand is known for outstanding quality and performance, the Ultra Limited line is the premier name for riders who know what they want—and they want it all.
The Ultra Limited series offers:
Milwaukee-Eight V-Twin Engine. With a smooth, powerful purr and a crisp throttle response, the Milwaukee-Eight V-Twin Engine provides a satisfying rumble that announces its Harley-Davidson presence every step of the way.
Heated Handgrips. Your Harley should never be set aside as you wait for warmer seasons to show up. Ultra Limited Harleys are equipped with six heat settings on the handgrips, allowing you to adjust to the heat you need, even when you're mid-trip.
Batwing Fairing & Splitstream Air Vent. The Ultra Limited line is equipped with batwing fairing and a splitstream air vent system, which are designed to deliver smoother airflow and reduced head buffeting. With the simple touch of a button, the pressure-equalizing duct on the front will easily close as you need it to.
Reflex Linked Brembo Brakes with Standard ABS.  Road conditions are no longer your concern. Thanks to the technology built into this series, the front and rear brakes are electronically linked. This means just the right amount of brake power will be applied to both tires, no matter the driving condition or your experience.
View Our Ultra Limited Bikes
Equipping Your Ride with Awesome Accessories
As the go-to Harley-Davidson dealer in Las Vegas, we're proud to say that we offer everything from jackets and gloves to incredible after-market accessories that will truly personalize your bike.
We have everything you could need for your Harley: weather-resistant battery chargers, chrome shifter pegs, and everything else that'll make other Harley enthusiasts jealous as soon as they see you ride up.
We invite you to stop in so we can help you customize your Ultra Limited Harley-Davidson in a way that suits your personality. If you have questions, don't be afraid to ask! Our after-market menu of options affords you the ability to customize your bike far beyond the standard purchase.
Visit Your Las Vegas Harley-Davidson Dealer & See the Ultra Limited In Person
Are you ready to feel the rumble of your own Ultra Limited engine beneath you as you manage the road with uncompromising style and attitude? Your Las Vegas Harley-Davidson dealer is here to help! Visit us at our Las Vegas location on the Strip near the Welcome to Las Vegas sign or give us a call at 888-218-0744.