Get Your Hands on the First Ever All-electric H-D Motorcycle, the Harley-Davidson LiveWire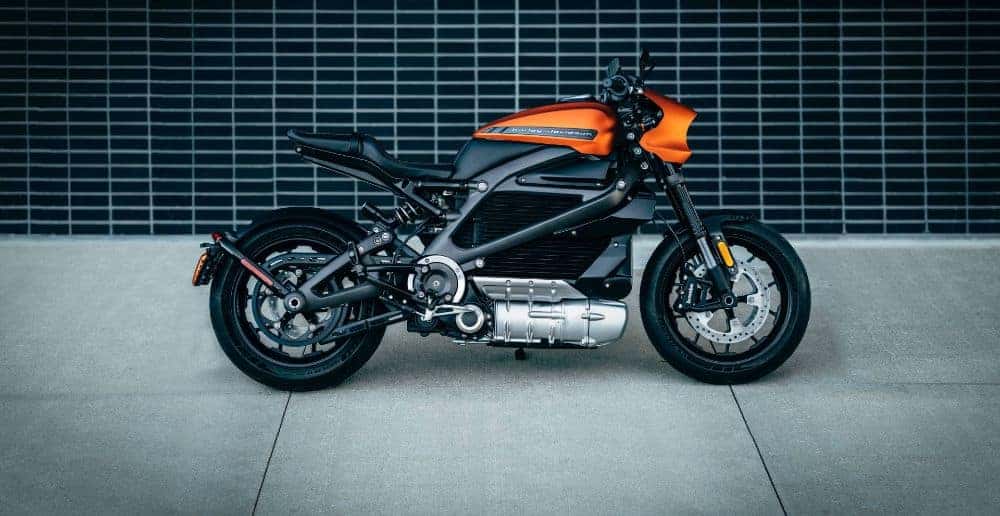 Meet the new 2019 Harley-Davidson LiveWire and say hello to the future of high-performance motorcycles.
Scheduled to hit late September, the LiveWire is unlike any bike you've ever experienced. No clutch. No gear shifting. Just you and a permanent magnet electric motor blazing a new trail. The LiveWire can be charged at any public Level 3 DC Fast Charge station or plugged into your household electrical outlet overnight to receive a full charge by morning. The signature roar and striking design of the new Harley-Davidson LiveWire will stop anyone in their tracks.
Electrifying Styling & Features
Anytime you slide into the seat of a Harley-Davidson motorcycle, you expect a thrilling ride, and the new LiveWire doesn't disappoint. The moment you turn on the H-D Revelation Powertrain electric motor, a high-voltage ride awaits you. With 100% of its rated torque ready for you instantaneously, its lightweight frame will propel you from 0 to 60 in under 3.5 seconds.
The amazing styling and features including:
A fully adjustable high-performance SHOWA suspension for precision riding
A state-of-the-art 4.3-inch touchscreen display providing you with constant updates on speed, range, battery status, and other notifications
Dual H-D/Michelin Scorcher Sport times exclusively designed to handle the LiveWire's performance
Estimated 110-mile range, so you can kiss the fuel pumps — and the state line — goodbye.
Available in Vivid Black and two new exclusive colors, Orange Fuse and Yellow Fuse, the LiveWire gives you the reliable power you love about Harley-Davidson in a jaw-dropping design.
Tomorrow's Technology, Today
For years, your Harley-Davidson motorcycle has enabled you to stay constantly connected no matter where the road took you. Now, the LiveWire kicks connectivity into overdrive as it offers you the world's most connected motorcycle experience. The H-D Connect Service uses cloud connectivity to put the dashboard in the palm of your hand. Open up the Harley-Davidson App and check your bike's status from anywhere. Powered by Panasonic, the LiveWire features the latest technology including:
LTE and GPS built into the bike
Real-time notifications like charge status sent right to your phone
Data-driven activity reports that help you track your daily distances
Stolen vehicle tracking assistance protects your bike from sunup to sundown
Seamless Bluetooth® integration, which connects to all of your devices
Lean into a new LiveWire and leave the fuel station behind. Pre-order your new 2019 Harley-Davidson LiveWire from Las Vegas Harley-Davidson today.