Get Your Bike in for Service after the Long, Hot Summer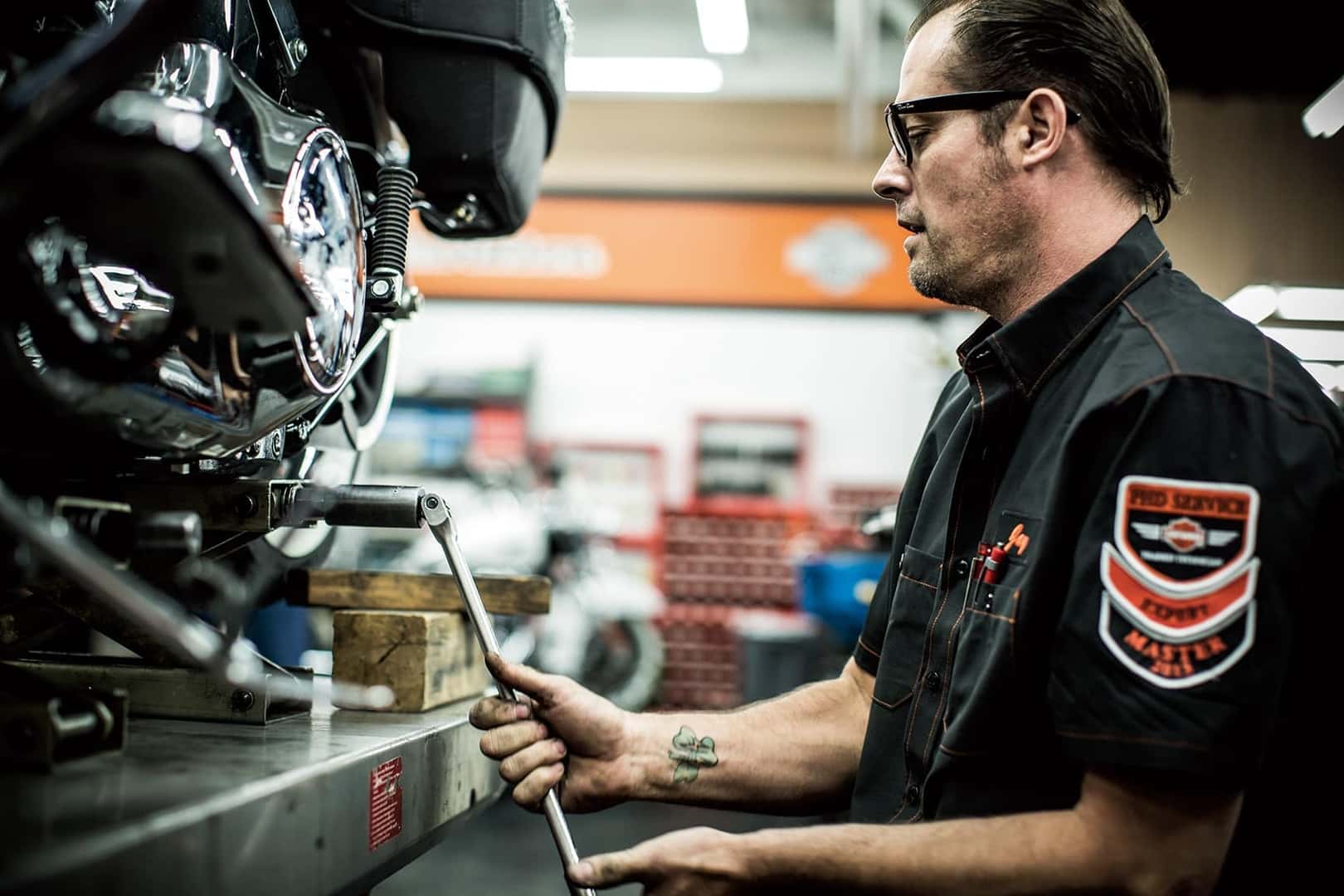 Over the course of a few months, the elements take a toll on your bike. That's why it's important to get your Harley serviced at the end of the summer, especially if you're planning to keep riding into the cooler months. Here are some of the things you should have checked out by your trusted Harley-Davidson tech:
Charge Ahead
If you're riding your Harley all summer long, this can eventually cause the battery posts to become corroded. If you don't get your bike in for service, you could wind up on the side of the road with a dead battery. An experienced Harley-Davidson tech will clean them up, add a little grease to the bolt threads and make sure your battery is ready to roll.
Tread Lightly
If you've put on a lot of miles, the tread on your tires is probably worn down. Your mechanic can take a look at the tread and pressure of your tires and let you know if there's anything that could put you (or your bike) in jeopardy.
Lube Up
Even if you take meticulous care of your motorcycle, make sure the throttle, clutch cables and pivot points, like the kickstand and shifter are properly lubed. Especially in the summer, moisture can build up and cause rust – or worse, a broken clutch cable.
Oil and Brake It
As with any vehicle, routine oil changes are vital to ensure all your systems are functioning optimally. You should also have your mechanic check the brake pads for wear and tear and the calipers for corrosion, as well as check the brake fluid levels.
Get Your Motorcycle Serviced at Las Vegas Harley-Davidson Don't be the person standing next to their broken-down bike on the side of the road; make an appointment with one of our service experts at Las Vegas Harley-Davidson by calling 888-218-0744 today!