Find the Best Riding Gear at Las Vegas Harley-Davidson
At Las Vegas Harley-Davidson, we don't just have a wide selection of awesome bikes, we also have all of the gear and accessories you need to accentuate your Harley-Davidson lifestyle. Here's a look at just a few of the things you will find in our wide variety of premium Las Vegas riding gear:
Harley-Davidson Parts and Accessories to Customize Your Bike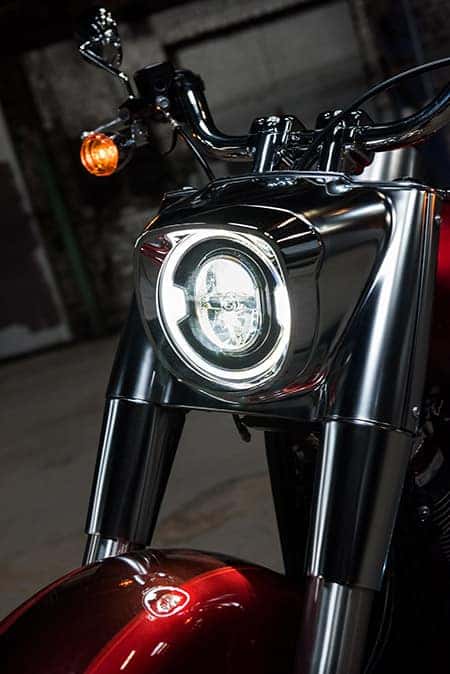 Distinguish your bike and add some personal touches with our customization parts and riding gear. These pieces are designed to enhance your bike's comfort, performance and style. We carry a selection of customization pieces for the Sportster, Dyna, Softail, VRSC, and Touring models. Some popular options include:
Full color navigation systems
Half-helmet music headsets
Custom trunk additions, painted to match your bike
Auxiliary power ports
New handgrips with gel and heated covers for added comfort
Tallboy and low handlebar options
Larger brake pedal pads
Custom speedometers, tachometers and fuel gauges
Customized exhaust to personalize how your bike sounds
LED strip lighting
Mirrors in a variety of shapes and styles, such as teardrop, dome, long stem, and tapered
Indoor/outdoor Harley-Davidson covers to protect your bike from the elements
Apparel and Accessories
Find some of the best riding gear at Las Vegas Harley-Davidson. MotorClothes, Harley's exclusive clothing brand, offers stylish options for both men and women. You'll also find the best selection of Harley accessories, such as boots, gloves, helmets, chaps, jackets (leather and mesh), sunglasses, and more!
In addition to our riding gear, we also offer a wide variety of other merchandise. From collectibles like shot glasses and poker chips to Harley-Davidson luggage, bags, purses, t-shirts, children's clothing, and more, we have it all. Looking to rep your Las Vegas pride? We've got you covered with our assortment of Las Vegas Lights FC, Vegas Golden Knights and Vegas Strong apparel and paraphernalia.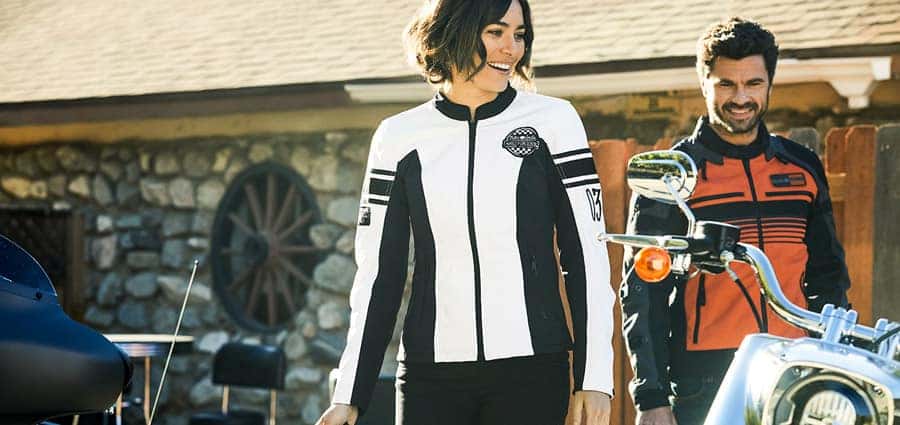 Browse Our Selection of Las Vegas Riding Gear Today
These are just some of the many accessories we offer. No matter what you're looking for, you'll always find it at Las Vegas Harley-Davidson. Contact us at 888-218-0744 or stop by our showroom to check out all of our awesome bikes and Las Vegas riding gear.