Father's Day 2017 Gifts For Harley Dads From Las Vegas Harley-Davidson
His Harley-Davidson jacket is hanging in the closet. His motorcycle boots are positioned underneath. And his goggles and gloves are tucked in the drawer. Most importantly, "the man who has everything" has a Harley parked in the garage.
So what's left when you want to buy something special for your Harley-loving dad for Father's Day this year?
Leave it to the Harley-loving team at Las Vegas Harley-Davidson to suggest four cool, creative ideas. Some of them will literally keep your dad cool in the Las Vegas heat: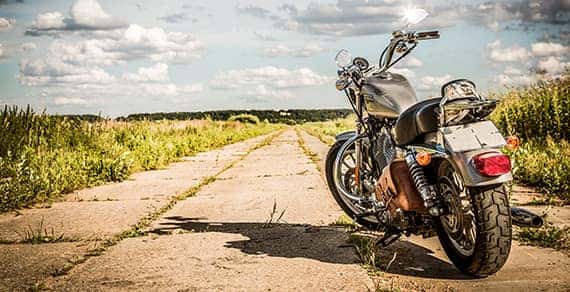 1.

Way-cool Harley gift:

Harley-Davidson hydration headwear

Cool features: Give your dad a reason to trade his bandana for true relief from the Las Vegas sun. Harley headwear is lined with polyacrylate crystals that when soaked in water for five minutes create a refreshing, evaporative cooling effect. Cotton-lined for good measure, the headwear is offered in two styles: a head wrap and beanie.
2.

Way-cool Harley gift:

Harley-Davidson hydration vest

Cool features: The same science is at work with the vest, though it must be soaked for 10 minutes. Mesh panels on the shoulder and chest of the vest enhance the cooling effect and stretch side panels and a zippered front ensures a custom fit. The polyacrylate crystals in the vest last about one year or about 50 uses (whichever comes first). Either way, the vest should get your dad through a hot Las Vegas summer – ensuring he not only looks cool on the open road but feels cool, too.
3.

Way-cool Harley gift:

Harley-Davidson woven shirts

Cool features: Chances are good that your dad already has a favorite Harley-Davidson riding shirt. But why should he be confined to only one? Like the open road he loves, open up your dad's wardrobe with more 60 percent cotton, 40 percent polyester shirts with moisture-wicking fabric. They will keep him both cool and comfortable. Plus, Harley-Davidson shirts contain a UPF-30 treatment that protects against 96 percent of the sun's harmful rays and anti-microbial properties that eliminate bacteria and odors. These snappy looking shirts feature snap-down collars, button fronts and (way-cool) back vents.
4.

Way-cool Harley gift:

Sena Cavalry Bluetooth Helmet

Cool features: This cutting-edge helmet is the first of its kind to have a built-in Bluetooth communication device and speaker, which means your dad will be the epitome of cool on the road. He'll be extra safe, too, since the helmet will allow him to go hands-free without hassling with a clamp-on device. Your dad will appreciate the versatility of this helmet, which will allow him to talk on the phone, play music and listen to the radio. (And if he's riding with a group, the Bluetooth will support three other riders.) On top of all this, the fiberglass helmet offers wind noise reduction and a removable visor.
Find a Gift Your Father Will Love at Las Vegas Harley-Davidson
If you're already looking forward to wrapping one of these Father's Day gifts, imagine how your dad will feel when he lays eyes on them. Visit Las Vegas Harley-Davidson and let our team help you find the right fit for "the man who will have everything" on Father's Day.