Do I Really Need a Motorcycle License in Nevada in Order to Practice Riding?
Nevada law requires you to have a motorcycle license (Class M) if you want to legally ride a motorcycle on public property. Many potential riders are confused by this because certain motorcycle-like vehicles, such as tri-mobiles and mopeds, do not require a Class M motorcycle license in Las Vegas to operate on public property, as long as the rider has a standard vehicle license.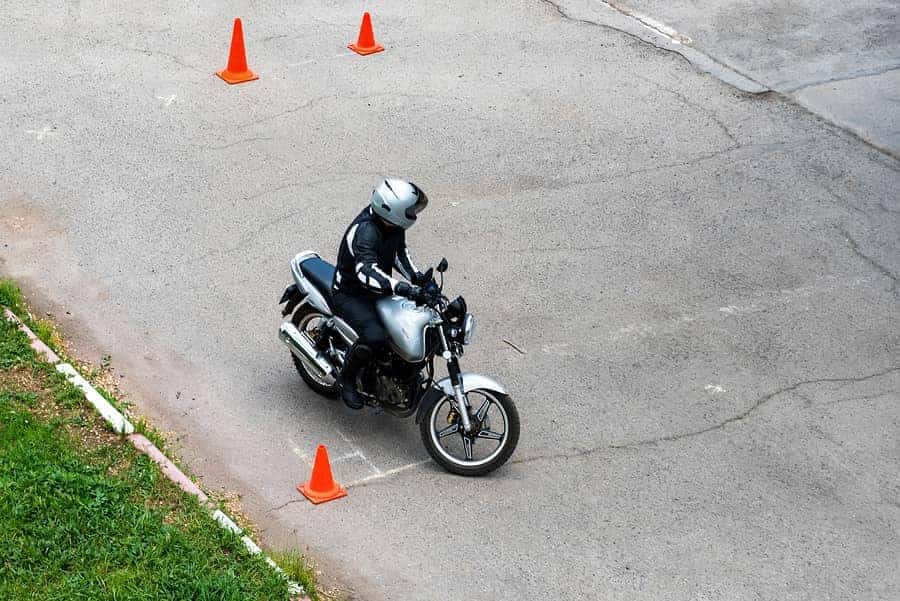 According to the DMV, a motorcycle is any vehicle with two wheels, or three wheels if it has a sidecar, and is not classified as a moped.
What Are the Requirements for Getting Your Motorcycle License in Las Vegas, NV?
In Nevada, you must already have a Nevada-issued Class C (standard vehicle) license or higher before receiving the Class M license. In addition, applicants over the age of 18 must pass the vision, written and skills test, unless they have an exemption.
Applicants under 18 will also need to:
Have had a Motorcycle Instruction Permit for at least six months

Have a minimum of 50 hours of logged supervised riding experience

Pass a riding safety course or have an additional 50 hours of logged supervised riding
Where Can You Learn to Ride a Motorcycle Legally and Safely?
Whatever your age, you will need plenty of riding practice in order to get your license. For riders over 18, an easy way to get up to speed on riding a motorcycle is to take a Motorcycle Safety Foundation (MSF) course. Once you complete an MSF course, you are exempt from having to take a skills test to receive your Class M license – just present your MSF certificate to the DMV clerk at the time of testing.
Las Vegas Harley-Davidson offers Riding Academy Courses for both new and skilled riders. Whether you're training to get your motorcycle license in Las Vegas or simply want to improve your riding abilities, our experienced trainers will provide you with the hands-on education you need. We will also be holding a Moto 101 class on March 2nd, 2019, which is designed specifically to teach younger riders (ages 15 – 20) the best practices for staying safe on the road. For more information, call 888-218-0744 today.