Calling All Art Lovers!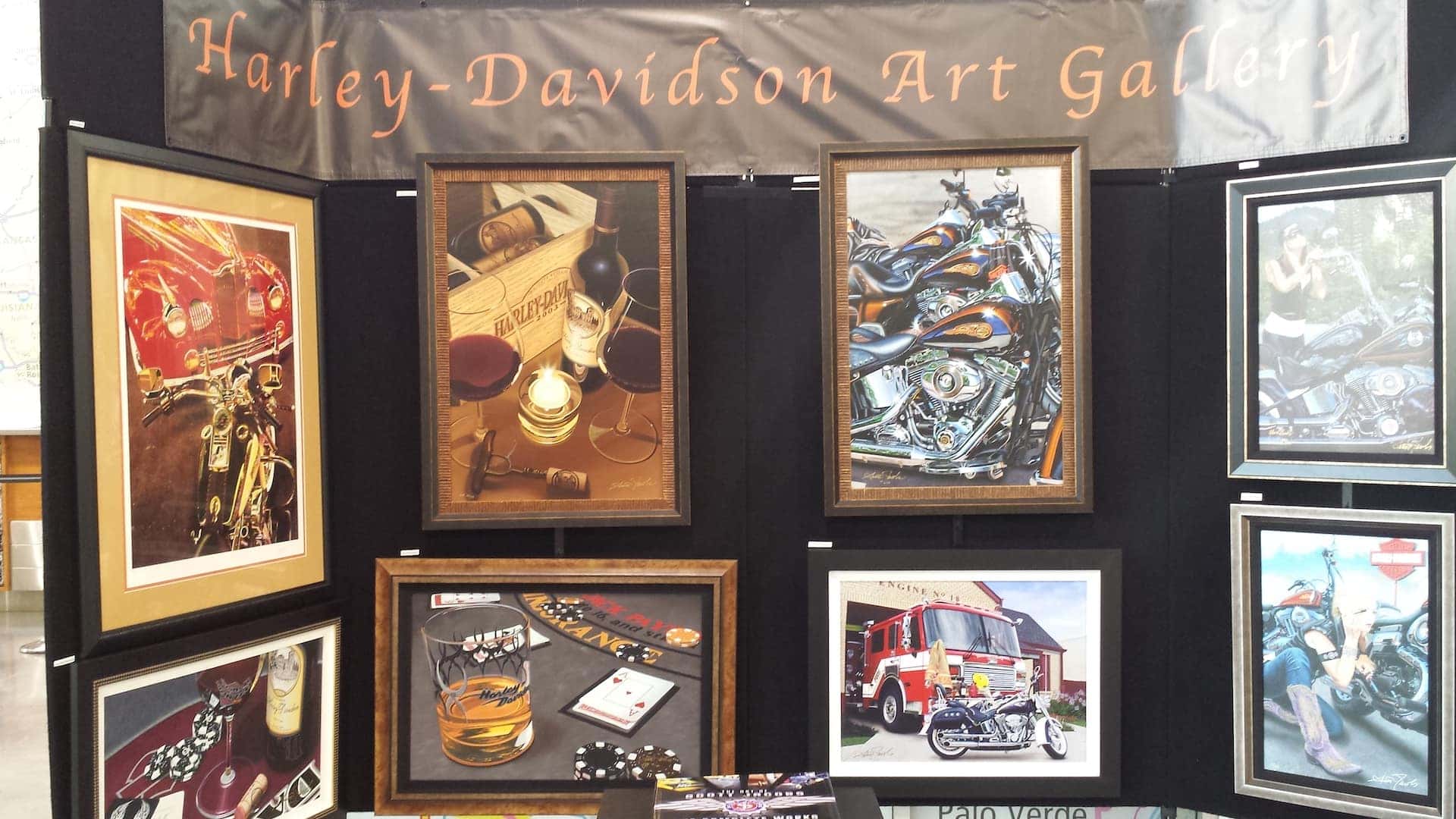 CALLING ALL ART LOVERS!!!!
Las Vegas Harley-Davidson is proud to display the artwork of Scott Jacobs. Jacobs is Harley-Davidson's first officially licensed artist in its fine art program. He painted his first Harley-Davidson painting in 1993 titled "Live to Ride" and has continued to create nostalgic pieces ever since. To get an original Acrylic on Canvas the waiting period is over three years long. But now you can own one of Scott's limited edition giclee on canvas without having to put your name on a waiting list. These "limited edition" giclee on canvas have an average edition size between 50-100 per image. Each print is hand signed by the artist himself,we have several on display for you to choose from, but once they're all gone, they're gone.
What is a giclee? The term giclee is literally french for "ink spray". 16-20 Hi-resolution photos of each original piece is taken and then uploaded and color-corrected. Proofs are then sent directly to Scott Jacobs for color approval. Once Scott give his approval, the full edition (between 50-100) are printed on canvas (the same canvas as an original). They are then hand signed by Scott and numbered once sold.
We have many different options for custom framing and shipping to meet your needs. This would make an amazing gift for the Harley-Davidson enthusiast in your life. For more information on how to purchase please email TBrown@LVHD.com