Brand-New 2019 Limited-Edition CVO™ Models from Las Vegas Harley-Davidson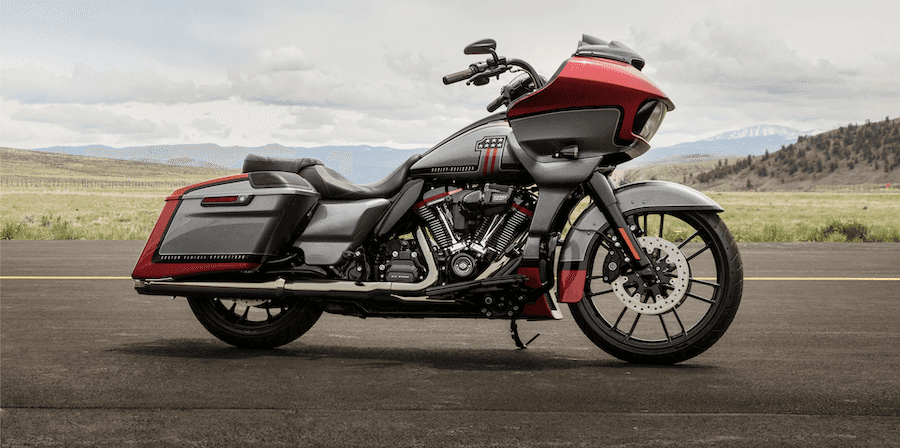 Ready to upgrade your Harley or add another bike to your collection? Check out the new 2019 Limited-Edition CVO models from Harley-Davidson. Bikes in the CVO family feature innovative designs, exclusive accessories, high-end finishes, and premium technology. CVO models are equipped with the coveted Milwaukee-Eight 117 engine. Whether you value performance, style or comfort, there is a CVO perfectly suited for your needs.
2019 Limited-Edition CVO Models
Need a more comfortable long-distance ride? Take the 2019 CVO Road Glide for a spin. The bold design incorporates an accent-lighted Fang spoiler and Screamin' Eagle Heavy Breather for a hot-rod look sure to turn heads. You'll find the frame-mounted shark nose fairing minimizes drag to offer maximum performance. A dual bending valve front suspension and emulsion rear suspension include a hand-adjustable pre-load, so you have the control you need for a comfortable ride.
If you want a motorcycle that sounds as good as it looks, the 2019 CVO Street Glide is an excellent choice. You can customize practically every detail of this bike, including the paint, wheels, controls, and accessory finishes. The end result is a true reflection of your own edgy style. Premium paint and finishes designed specifically for Harley-Davidson gives your bike attitude. Use the Boom! Box GTS Infotainment system to connect your mobile device, so you can use the cutting-edge audio configuration to blast your favorite tunes. This superior audio package includes three amplifiers and six bi-amped speakers.
Looking for the bike that has it all? The 2019 CVO Limited combines luxury, safety, style, and performance to create the ultimate touring motorcycle. Its luxe style includes Tomahawk wheels and cycle components from the newest Kahuna Collection. Make your presence known on and off the road with the LED turn signals and lighting system. You can keep your bike and luggage safe with the next-generation security system that lets you arm your Harley from a distance. First-rate hammock seats incorporate leather inserts and heating apparatus to provide you and your passenger with the most comfortable riding experience possible.
Check Out the Inventory at Las Vegas Harley-Davidson
For the best Harleys in Las Vegas, come down to Las Vegas Harley-Davidson. Our selection of 2019 models is hot! Check out our bikes and take one for a test ride when you visit our showroom. Contact us at 888-218-0744 for more information.