Best Harley Upgrades Available at Las Vegas Harley-Davidson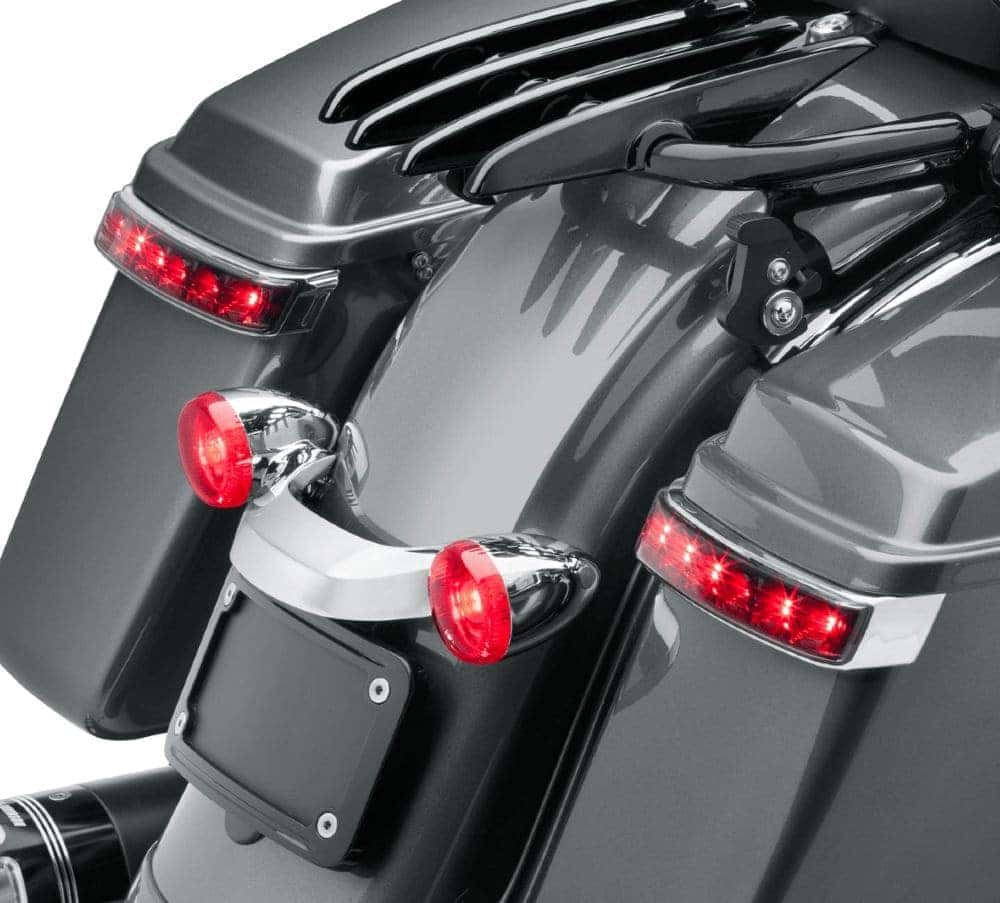 Could you use a bit more torque when you twist the throttle on your Harley? Want a little more rumble when you open it up on the highway? How about better vision after dark? At Las Vegas Harley-Davidson, we have the best Harley upgrades to add more power, improve your ride and make your bike your own. Here are a few of our most popular add-ons:
Best Harley Upgrades for Your Bike
Screamin' Eagle Spark Plugs
Adding a set of Screamin' Eagle spark plugs to your Harley-Davidson can provide more consistent sparks, leading to improved combustion and greater torque with every power stroke.
Screamin' Eagle Air Cleaners
Plenty of air is needed to maximize the power and performance of your Harley. With a Screamin' Eagle Performance or Heavy Breather Elite Performance Air Cleaner, you can achieve the fuel-to-air ratios you need for optimal engine functionality, while protecting it from dust, dirt and road debris for prolonged engine life.
Street Cannon Slip-on Performance Mufflers
A free-flowing exhaust is just as important as intake airflow to the performance of your engine. With Screamin' Eagle Street Cannon Slip-on Performance Mufflers, not only can you increase the performance of your ride, but you can improve its sound and looks as well. Street Cannon mufflers offer a neighbor-friendly, tuned exhaust note when cruising, but as you open up the throttle, they let loose the iconic, deep-bass rumble you crave. With attractive chromed or blacked-out finishes and customizable end caps, they add the perfect finishing touch to your bike.
Daymaker LED Headlights
Available in reflector or projector designs, as well as multiple configurations and sizes to fit a variety of Harley-Davidson motorcycles, Daymaker LED headlights can greatly improve visibility compared to incandescent lights, while keeping power usage to a minimum. That means you can not only see better and farther at night, but you can also add more accessories without the need to upgrade the stator.
Electra Glo and Spectra Glo LED Lighting
Make your Harley-Davidson more visible to other drivers and add a bit of extra style with Electra Glo and Spectra Glo LED lighting solutions. From LED fairing vent lights and turn lamps to lighting strips, footboard inserts and speaker accents, we have the products to make your bike look great while improving your safety on the open road.
Harley-Davidson Performance Products & Accessories in Las Vegas
Stop by the Las Vegas Harley-Davidson showroom for the best Harley upgrades, parts, accessories, and gear. You can also browse our brand-new inventory of 2019 motorcycles. Contact us at 888-218-0744 to learn more about the services we offer.