Attending the World of Concrete Convention? Check Out Our Harley-Davidson Promotions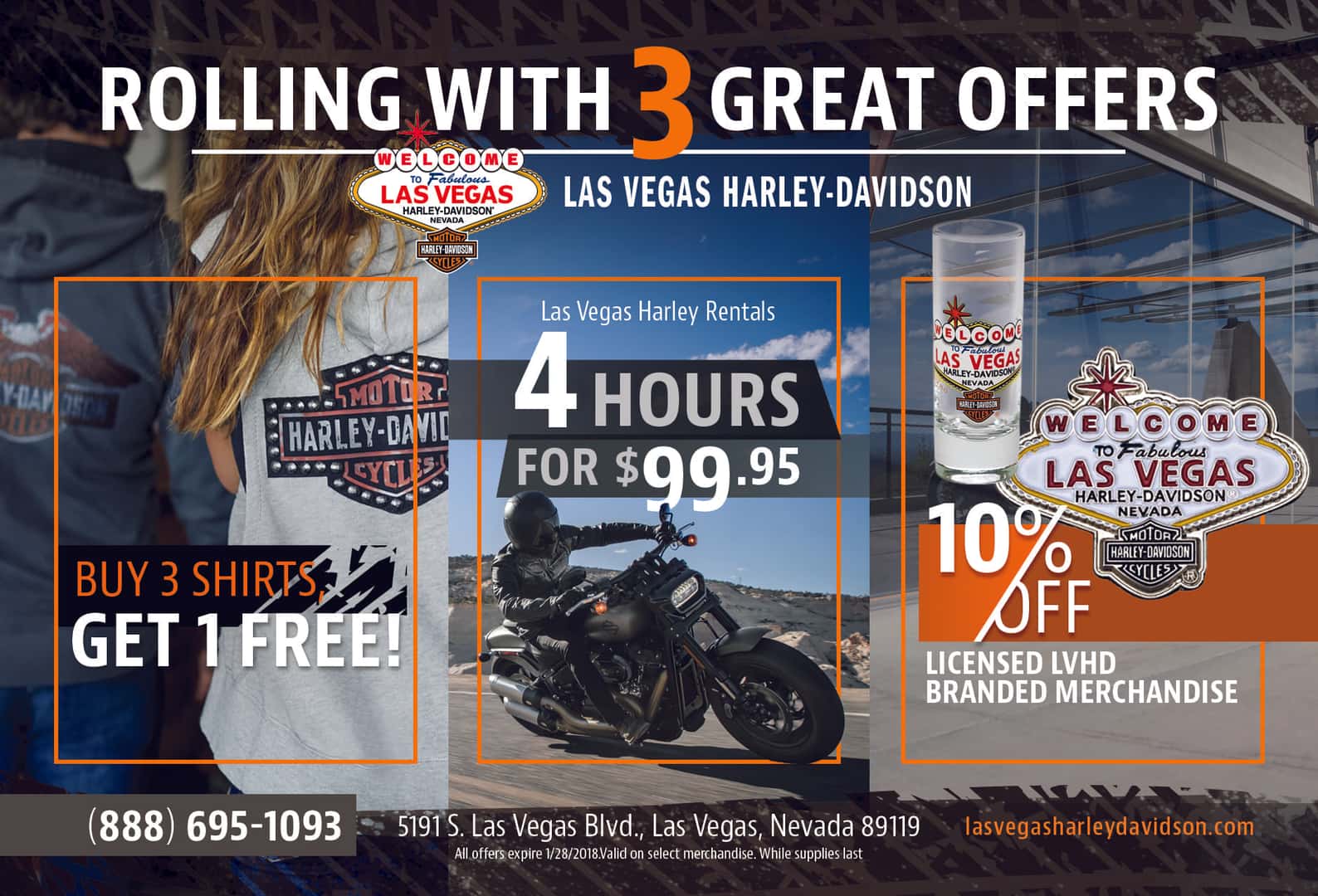 Are you coming to the 2018 World of Concrete Convention? From Monday, January 22nd through Friday, January 26th, Las Vegas will welcome some of the most experienced and dedicated concrete, construction, and masonry workers from all over the world. More than 1,500 construction-related exhibitors will be showcased at this year's event alongside the 150 skill-building experts who will be presenting in various seminars throughout the week. If you're going to be one of the 15,000 people in attendance, Las Vegas Harley-Davidson is excited to welcome you to our city! WOC only comes around every so often, so check out our special promotions:
Las Vegas Harley-Davidson Rentals
If you're leaving the frigid temperatures the rest of the country is facing, enjoy our mild winter weather in true Harley style. We guarantee you'll experience rides here unlike anything you could get at home. After a long day of seminars and handshaking, there's nothing like relaxing above the roar of an all-American engine on the open road. That's why, with our exclusive Harley rental special, you get four hours for $99.95. The following are just a few of the many bikes you can ride during your stay in Vegas:
• Sportster Iron 883
• FXSB Softtail Breakout
• FLSTC Heritage Softail Classic
• FLSTFB Softail Fat Boy Lo
• FLHR Road King
Buy 3, Get 1 Free
During WOC, we're offering an awesome shirt sale. Buy 3 shirts and get the 4th free while supplies last. These make the perfect souvenirs for you and your loved ones.
Take Home the Gift of Las Vegas Harley-Davidson
Las Vegas Harley-Davidson offers an incredible assortment of gear for Harley aficionados and people who just want to wear cool stuff. Get Vegas-branded koozies, shot glasses, keychains, and signs; apparel like gloves and jackets; and bike parts to customize your ride. Visit our on-strip store to snag these World of Concrete savings and check out our showroom floor!